Guggenheim Bilbao Museum
We are strategic sponsors of the Guggenheim Museum in Bilbao and we also sponsor one of the main exhibitions the museum organises each year.
The Guggenheim Museum Bilbao brings together, conserves and researches modern and contemporary art and exhibits it in the context of the History of Art from multiple perspectives, aimed at a wide and diverse audience. Its objective is to contribute to the knowledge and enjoyment of art and the values it represents, within the framework of an emblematic work of architecture, as a vital part of the Guggenheim Museums Network. It also symbolises the vitality of the Basque Country.
Opened in 1997, it has become an important tourist attraction, its permanent collection is presented in a dynamic manner so that all of its collections can be shown to the public through different exhibitions.
Bill Viola. Retrospective
We sponsored the Bill Viola exhibition. Retrospective, which constituted a thematic and chronological journey through 40 years of this American artist's work. He was a pioneer of video art as he created his work in the era of the revolutionary development of audiovisual techniques: from the works he created in the 70s to some monumental video installations made in the last decade.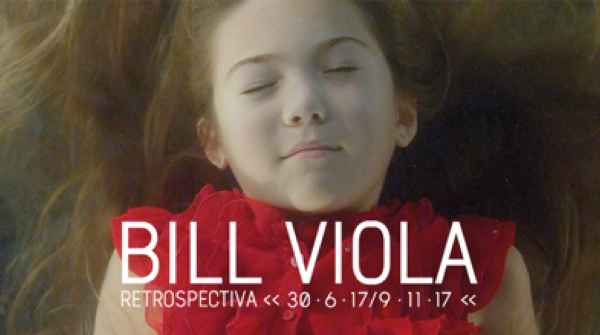 The works comprising the exhibition included: The Reflecting Pool (1977-79), Four Songs (1976), Chott el-Djerid (A Portrait in Light and Heat) (1979), Catherine's Room (2001) and The Dreamers (2013).
Alberto Giacometti. Retrospective
Organised by the Guggenheim Museum Bilbao in collaboration with the Giacometti Foundation, we sponsored this exhibition that spanned four decades of artistic production by Alberto Giacometti (1901-1966). Over 200 sculptures, paintings and drawings made up this selection offering a unique vision of one of the most influential artists of the 20th century.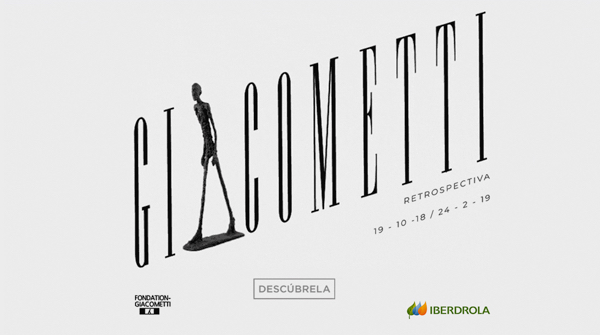 The human figure is a fundamental theme in the artist's work. Over the years, he produced works inspired by the people around him, mainly his brother Diego, his wife Annette, their friends and lovers. Sculpture, painting and drawing were the means he used to understand his vision of the world around him. Significant elements of the Alberto Giacometti exhibition. Retrospective which included his works of art and archive material held by the Giacometti Foundation in Paris.