Tagus International
Improving the habitat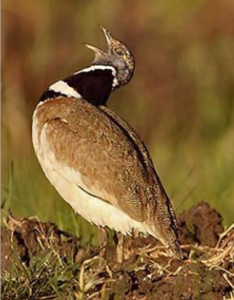 In collaboration with the Council for the Environment and Rural Areas in Extremadura, we have carried out a project to improve the habitat of the Little Bustard (Tetrax tetrax) and other steppe-land birds in the Tagus International Natural Park.
This gregarious species generally occupies cropland and/or livestock land, which is flat or undulating, with few trees and scrubland, used for rain-fed crops and large pastures. Extremadura is one of the Little Bustard's main breeding areas.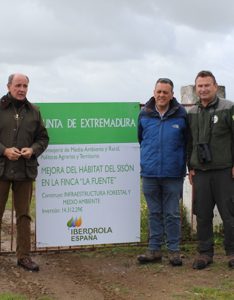 Its natural habitats have been transformed and destroyed, mainly due to harvesting and reaping during egg incubation and chick hatching periods and breeding population numbers have clearly declined in recent years, with data showing an almost 60% drop in the Bustard population between 2005 and 2015.
Other causes resulting in the loss of the species' optimal habitat and decline in numbers include occupation by infrastructure, encroachment by developed areas and forestation of pastures and old farmland, among others.
Food for an important habitat
To reverse this trend, we are creating a permanent improved pasture by irrigating and sowing a small area with seeds as a suitable place for these birds to build nests. As a result, we have worked on: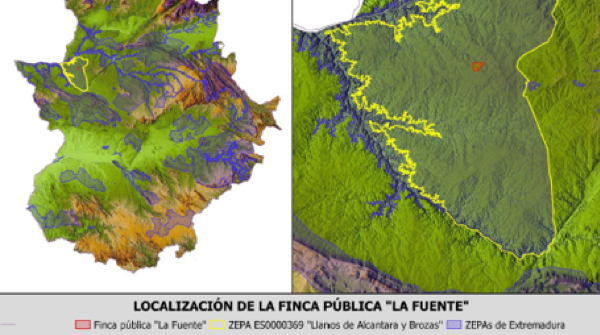 La Fuente public estate in Llanos de Brozas and Alcántara, a natural space covered by the Natura 2000 network under the declaration of Special Protection Areas for Birds (SPA) and Special Areas of Conservation (SAC) in the municipality of Villa de Rey to the west of Cáceres.