Over 80 women victims of violence are incorporated into the labor market in the first edition of 'Iluminando el empleo'
A project with which Fundación Iberdrola and Fundación Integra help participants to develop key skills for their confidence and independence.
The entities renew their collaboration and will launch the second edition this 2023
Madrid, 18/05/2023
Iberdrola, through its foundation in Spain, and Fundación Integra have joined forces to help women victims of gender-based violence through employment. Both entities have carried out the project 'Illuminating employment' and as a result, 70% of the women who have participated have found a job.
Thanks to this project, more than 80 women victims of gender-based violence in the Communities of Madrid, Valencia, and Andalusia have improved their access to job opportunities, confidence, and self-esteem.
'Iluminando el Empleo' involves corporate volunteers from companies and entities collaborating with Fundación Integra, who have given workshops to enable this group of women to identify, strengthen and develop their socio-labor skills. These are essential factors to help them regain control of their lives and their independence.
Given the good results obtained, both foundations have reiterated their collaboration to launch the II edition of the project to be carried out in 2023. "We will continue to support comprehensive development and channeling towards employment, key in the fight against gender violence," stressed Ramón Castresana, director of Fundación Iberdrola España.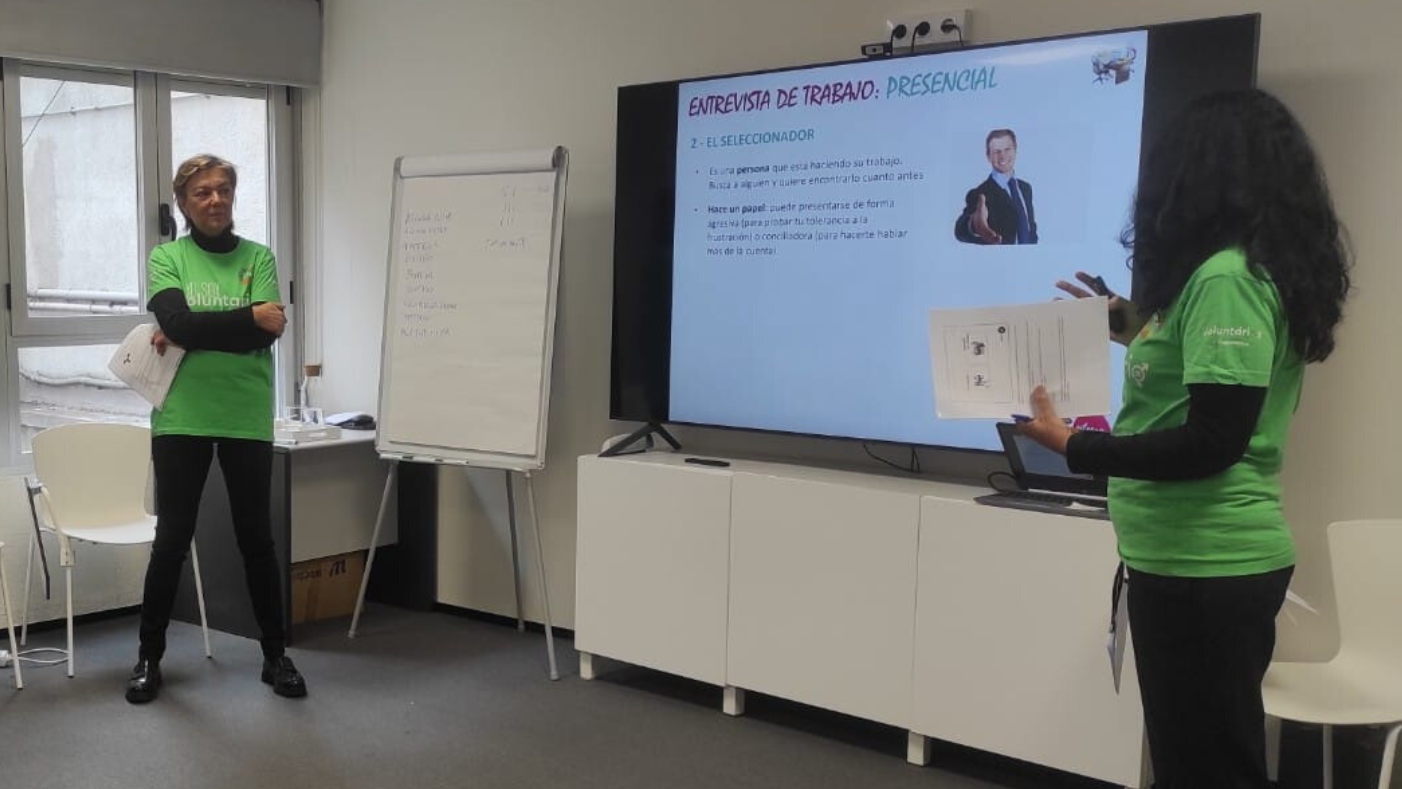 Both entities work on the commitments of the 2030 Agenda and the SDGs, generating a real and positive impact through the integration of ESG criteria and their stakeholders.
Fundación Integra has achieved more than 20,000 jobs for people in social exclusion and people with disabilities, with the help of companies and entities that, like Fundación Iberdrola, are committed to socially sustainable employment through training and job integration.
Since its creation, Iberdrola has been committed to the energy, cultural and social development of the communities in which it is present. In this sense, Fundación Iberdrola España represents a further step in this commitment by promoting initiatives that contribute to improving the quality of life of people.