Achieving a fairer, more inclusive, and sustainable planet is only possible through concrete and plausible measures also committed to the most vulnerable people.
Each social project selected has funding of up to 40,000 euros.
Promoting the development of groups such as children and youth, or supporting women, is the main objective of Fundación Iberdrola España through its Social Program 2023. This is a call created by the social area of Fundación Iberdrola España, to build a society that grows under the values of justice and equal opportunities.
Last Wednesday, June 15, the call for proposals opened, in which entities from all over Spain can present projects aligned with the ambitious goal of creating a fairer and more egalitarian society. The 2023 Social Program will select, through an evaluation committee, over 30 projects with a grant of up to 40,000 euros.
In addition to being aligned with the 2022-2025 Master Plan of the group's foundations, the 2023 Social Program prioritizes these three lines of work:
Reduction of child and youth poverty, comprehensive support for families receiving low incomes so that, in this way, they have their basic needs covered. In addition to initiatives that promote education, reduce school dropout rates and enhance the employability of young people.
Support for women who suffer harassment and gender violence, as well as initiatives that promote their integration into the current labor market.
Social inclusion for people with disabilities, serious illnesses, or undergoing addiction treatment, including, among others, support for occupational centers with comprehensive training processes to facilitate the social and labor inclusion of this group.
The deadline for applications to participate in the 2023 Social Program is July 6, 2022, at 14:00 hours.
Fundación Iberdrola España: committed to projects that create the future
The lines of action of Fundación Iberdrola España were the protagonists of the first meeting with collaborating social entities. Through the programming of two round tables, led by different organizations such as Fundación Balia por la infancia, Asociación AMICOS, Save The Children, Fundación Integra, and Empieza por Educar, issues of vital importance for creating a society of the future were discussed. The two round tables were chaired by Ramón Castresana, director of Fundación Iberdrola España, and Teresa Rodríguez de Tembleque, head of its Social Action area.
The first round table opened the event with 'Vulnerability in the 21st century: new problems or more of the same'. The participants agreed that current circumstances have aggravated the problems of the most vulnerable groups, with new obstacles appearing, such as addiction to new technologies addictions. It was concluded that public-private collaboration is essential. Support for education, a commitment to the green economy, and sustainability were also the main themes of the opening round table.
The second and last one, 'A female perspective: What makes them different', dealt with the issue of support for the women's collective. The participating entities concluded that it is necessary to apply a gender approach in the interventions that are carried out, to cover any aspect that differentiates this group, always from an inclusive approach.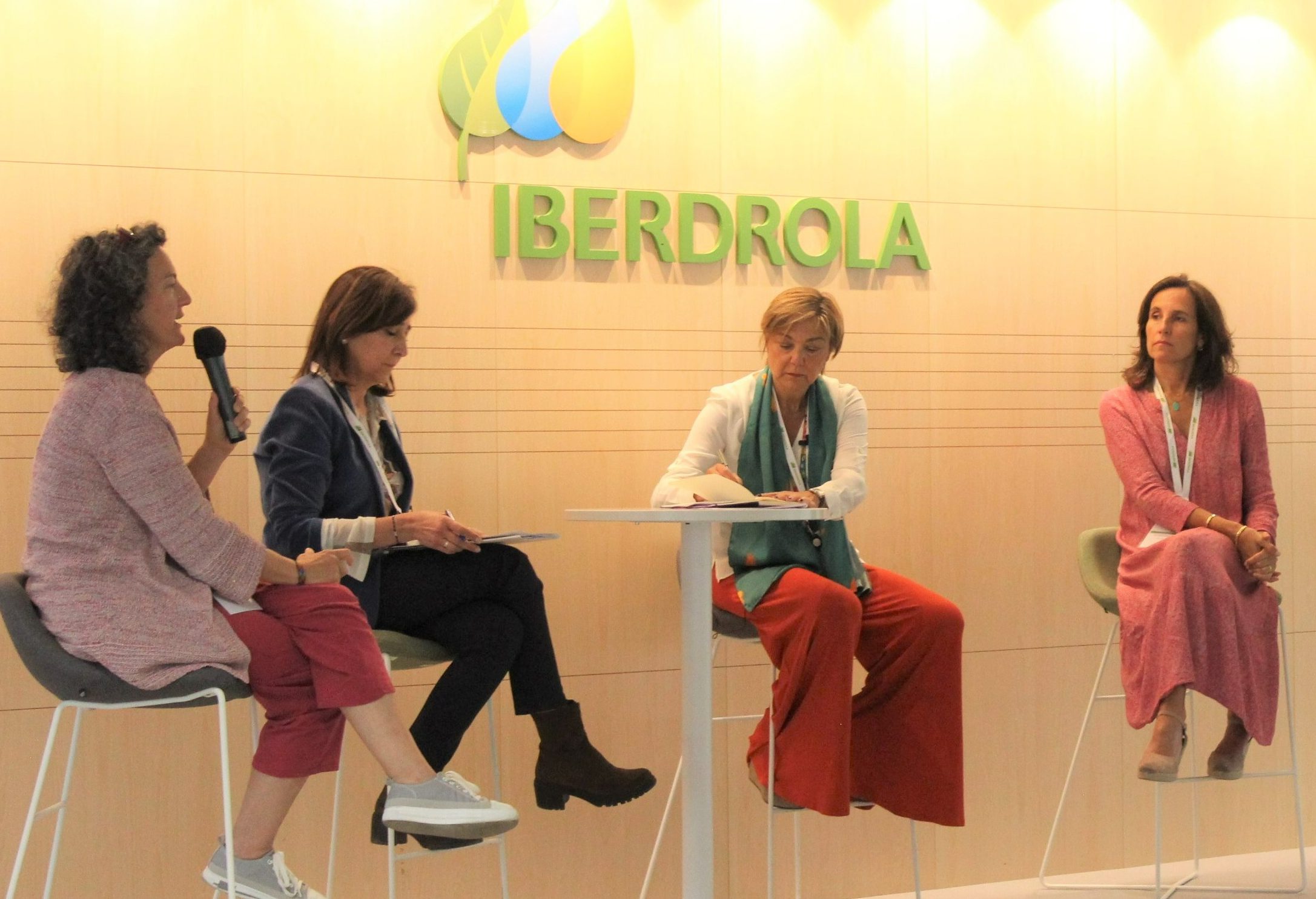 Iberdrola, committed to society
Fundación Iberdrola España is proof of a company's commitment to the energy, cultural and social development of our country. Through its Social Program, it has already allocated more than 11 million euros to social initiatives and helped a total of 414,546 people. Since 2010, 441 projects have been promoted in collaboration with more than 100 entities, contributing to the fight against child poverty, school support, and labor insertion of the most vulnerable groups. In this sense, 1630 jobs have been created. This is a sign that the right path has been taken and that we must never lower our guard when it comes to social jus