Down Madrid Foundation
Fundación Iberdrola España and the Down Madrid Foundation continue their collaboration with €40,000 in funding.
The project will benefit 62 people with Down Syndrome in the Community of Madrid.
Fundación Iberdrola España and the Down Madrid Foundation have been collaborating for a decade on various projects focused on the social and labor inclusion of people with Down Syndrome. It is worth noting that Down Madrid was the winner of the Jornada Solidaria award in 2019. The current project gives continuity to the Programs and Services that Down Madrid established in its Strategic Plan 2022 – 2025, through a series of activities aimed at strengthening personal autonomy and self-esteem, as well as promoting the labor inclusion of the group.
Project: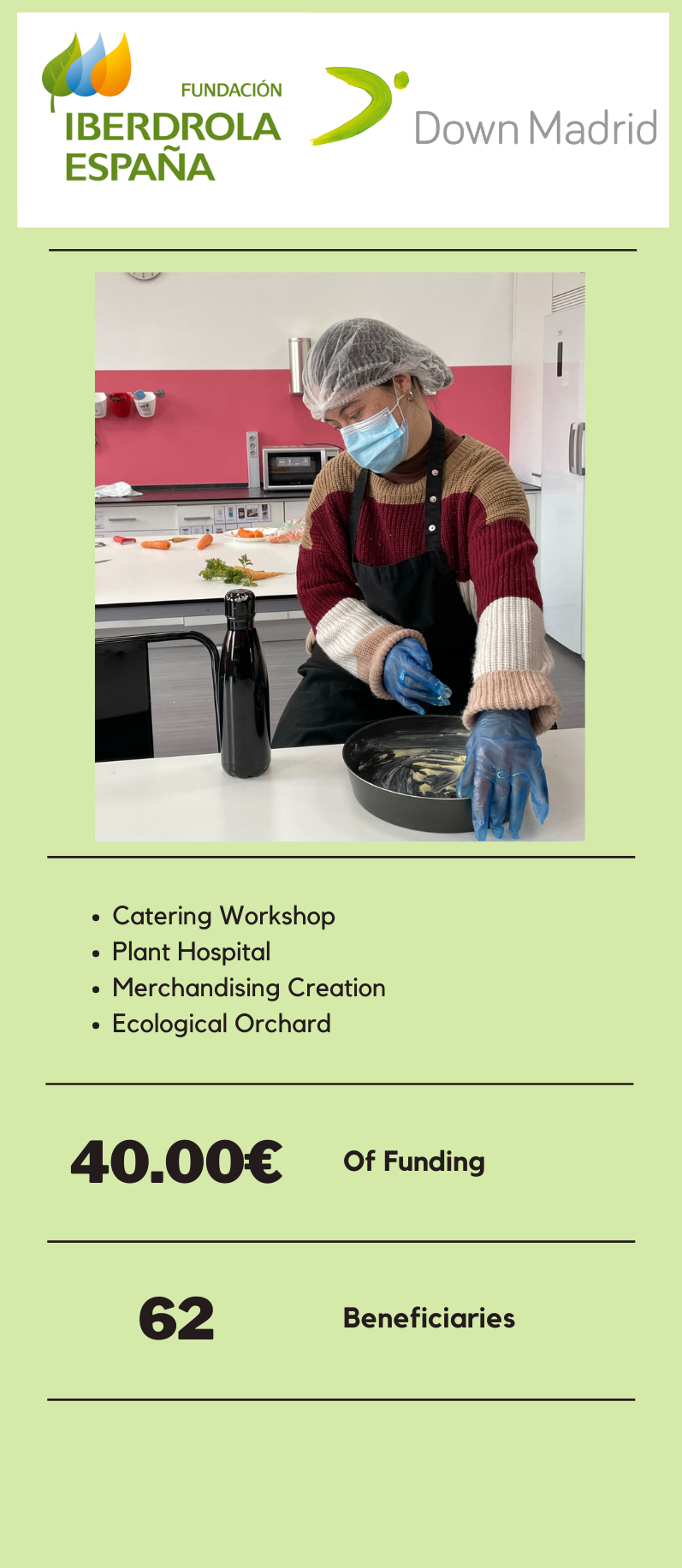 This project focuses on the social dimension and labor capacity of the participants who attend the Tres Olivos Occupational Center. The project is divided into 3 lines:
Encourage the development and awareness of society through their participation in community initiatives.
Encourage the integration of new technologies as tools for training, management, and communication, to reduce the digital divide that still hinders people with intellectual disabilities to achieve their full inclusion in society.
Dignify occupational skills through vocational training in the Workshops of Hospitality, Catering and catering, Design and Craft Production, Garden care, urban orchards and nursery, and Merchandising.
Throughout this year we have been implementing novelties such as the ACTIVA Program, created to help elderly people with disabilities to remain active after they retire from work and prevent their cognitive deterioration.
The entity has 62 beneficiaries with various support needs who seek training to promote their personal autonomy and their social and labor inclusion.