Noray – PH Foundation
Through the Proyecto Hombre, Noray- PH Foundation and Fundación Iberdrola España seek to help people with substance abuse problems.
The €40,000 funding from Fundación Iberdrola España will provide support for 300 men and women.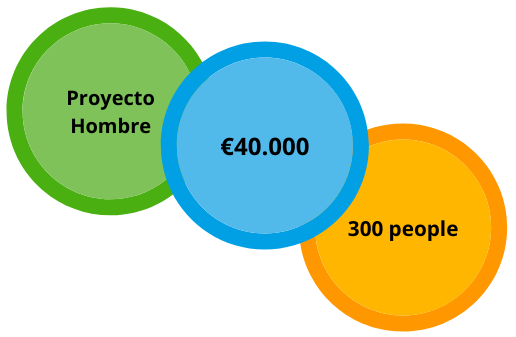 The Noray- PH Foundation and Fundación Iberdrola España have been collaborating since 2016 in the creation of Proyecto Hombre. This project seeks to help people and families with addiction problems, favoring their personal development and proper integration into society. The entity aims for its users to achieve personal autonomy in all areas by carrying out activities that strengthen their necessary skills to change their behavioral and emotional patterns.
Project:
The project consists of three levels of action: the behavioral, cognitive, and emotional areas, and includes tools and strategies for education about mental illness and stimulation of specific cognitive areas. In this way, it aims to address three points:
To respond to the current increase in the consumption of new substances.
To address this situation from a social inclusion perspective, through treatments and individual and group sessions with professionals.
To promote rehabilitation through leisure and free-time activities.
Thanks to this project, 300 men and women suffering from a psychiatric disorder and/or any mental illness associated with consumption, as well as people suffering from some kind of functional diversity, whether or not derived from addiction, will be able to take the first steps towards rehabilitation and recover their lives.