Reactiva Program
Fundación Iberdrola España, in collaboration with Ayuda en Acción, is launching the REACTIVA project in Puertollano (Ciudad Real) aiming to promote sustainable integration into the labor market for young people (over 16 and under 30 years of age) who are neither employed nor integrated into the formal education system and registered in the Youth Guarantee. The objective of REACTIVA is to accompany young people in an integral itinerary of orientation and insertion for education, training, and employment.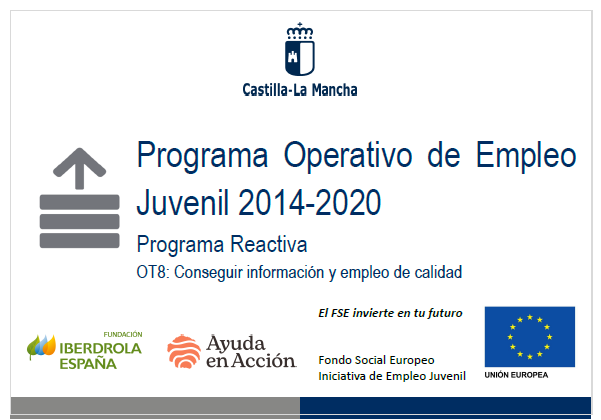 Guidance and motivation for a green economy
With this initiative, Fundación Iberdrola España and Ayuda en Acción want to contribute to the incorporation of this group into the labor market, reinforcing their initial academic training and complementing both young people and their families to redirect them towards a theoretical and practical training in the energy sector, a sector that is currently in continuous growth and has a high demand for labor.
In addition, the young participants will be guided and motivated to discover their vocation, skills and thus strengthen their life project. By doing so, the training and employability of young people will be favored through professional accompaniment and will provide them with tools that will help them achieve it. In the current socio-labor context, young people need to learn tools and techniques to improve their personal and professional skills.
For this reason, Reactiva promotes green economy and entrepreneurship training through a modular training program in transversal and entrepreneurial skills for the green economy sector. In addition, participants will acquire knowledge and resources for continuity in education and/or support in the active search for employment. The purpose of both foundations is for young people to be the protagonists of their own changes, helping them in this process so that education and employment go hand in hand and improve their lives and their environment.
The selection process begins
The selection process is now open. Applicants will need to fill out this form. After that, the promoting organizations will contact the people who can participate in REACTIVA. This project is part of the actions co-financed by the European Social Fund, the Youth Employment Initiative, and the Administration of the Junta de Comunidades de Castilla-La Mancha, framed in the regional section of the Youth Employment Operational Program of that community (call 2021).
Innovation Day
An introductory day to the program in which participants collaborate on an innovation challenge to complete a Business Model Canvas and create a sustainable development project.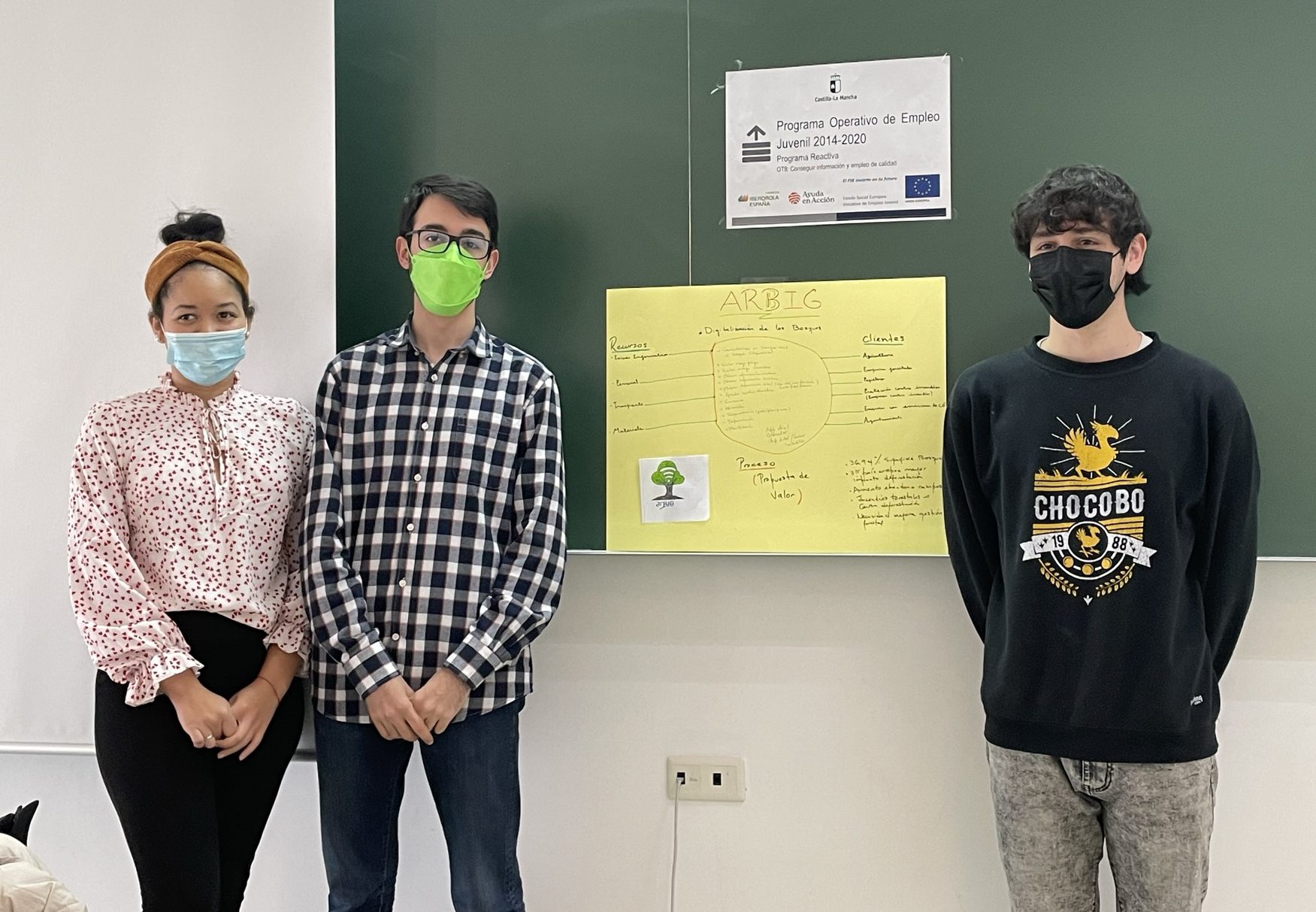 Visit to the Iberdrola Campus in San Agustín de Guadalix
The members of the program visit the Iberdrola Campus and participate in an informative session on "Professionals of the future in the Electricity Sector". In addition to visiting various training workshops (renewables, generation, networks, transformation centers…) and experiencing the practical and pioneering training carried out by the group through virtual reality.