STREAMING – Presentation of the Energy for Future (E4F) postdoctoral Fellows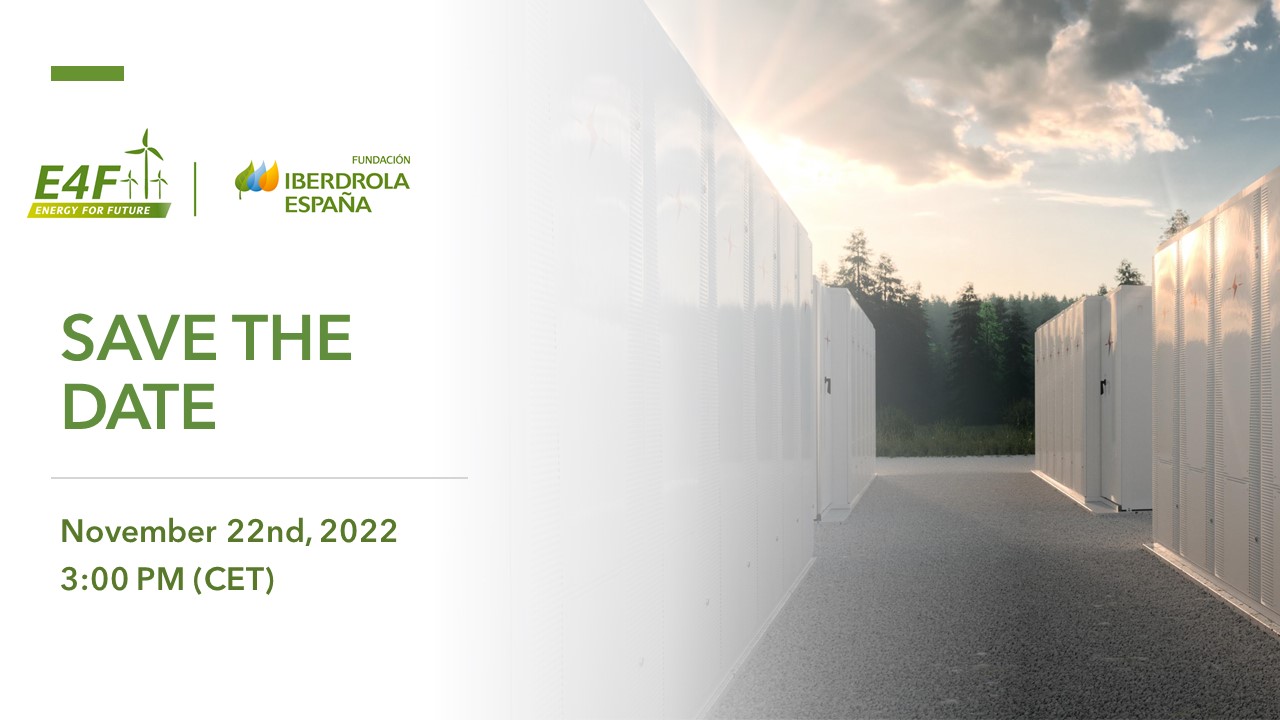 22-11-2022 15:00 – ONLINE
You are invited to the presentation Fellows of the Energy for Future program. The program was created in collaboration with the Research Executive Agency (REA) of the European Commission to promote research projects focused on the main technologies associated with the energy transition and the green transformation of the economy: photovoltaic and wind energy, the evolution of the electric vehicle, energy storage solutions and consolidation of smart grids.
The online event will include a brief introduction by Fundación Iberdrola España and the Iberdrola innovation team on the different areas of development of the program followed by the presentation of the projects of each of the grantee researchers.
Agenda
15:00h Welcome and introduction: Teresa Rodríguez, Head of Training and Research Programs at Fundación Iberdrola España.
15:05h Main Drivers of Energy Transformation: Beatriz Crisóstomo, Head of Global Innovation at Iberdrola.
15:10h Wind Energy
15:45h Energy Storage and Electric Vehicles
16:30h Photovoltaic Energy
17:05h Smart Grids
17:20h End of the event